Leadership development is paramount at Mass. Senior Action. We believe that sustainable social change is driven by empowered communities, epitomized by local leaders receiving ongoing training and support. To this end, we offer monthly workshops on various issues and skills, including:
MSAC Officer Training
Citizen Lobbying & the Legislative Process
MSAC 101: What is Our Theory of Change?
How to Pull Off Community Outreach
Issue-based workshops: healthcare, housing, transportation
Contact us if you would like to attend a workshop or want MSAC to present in your community!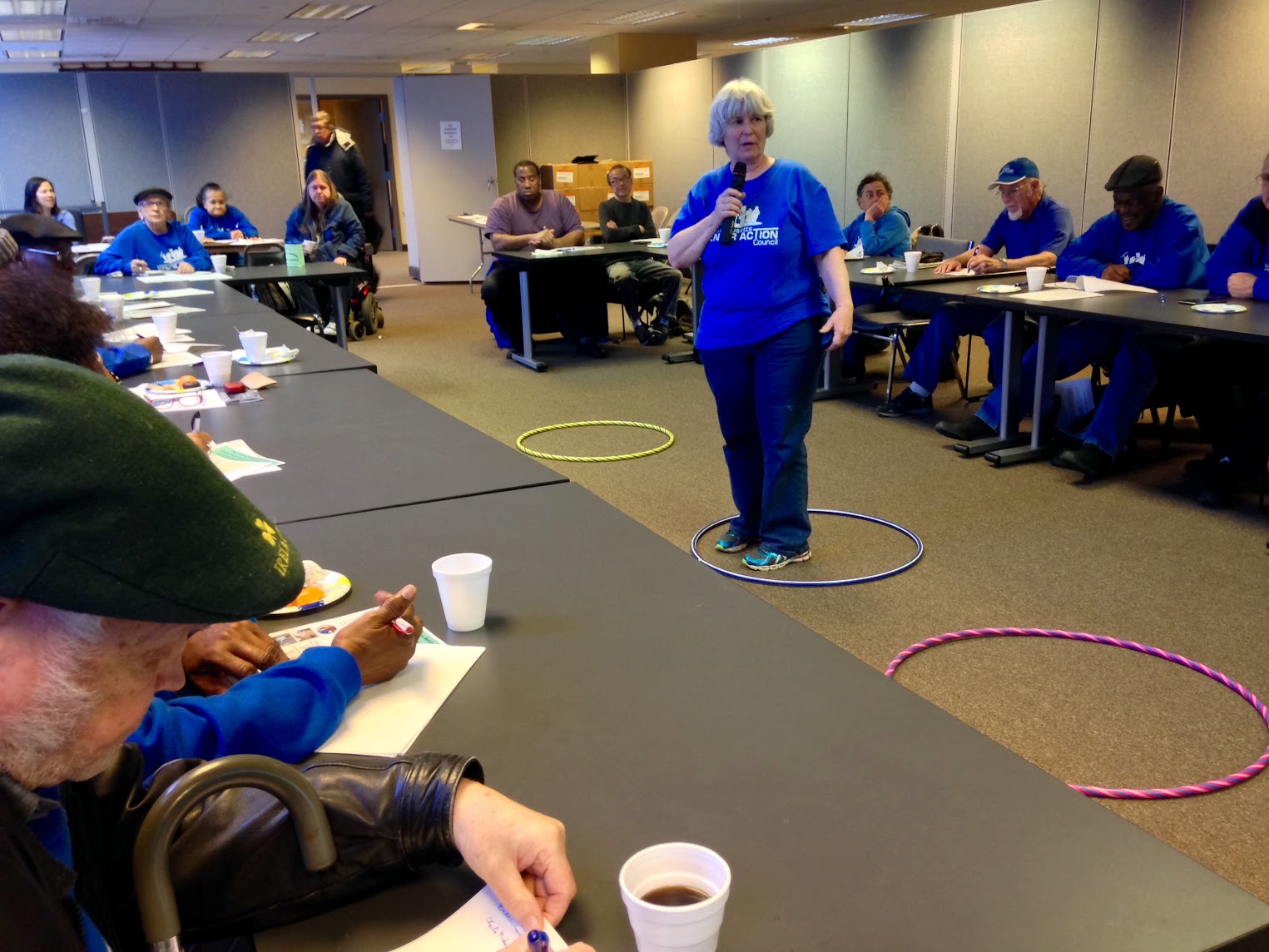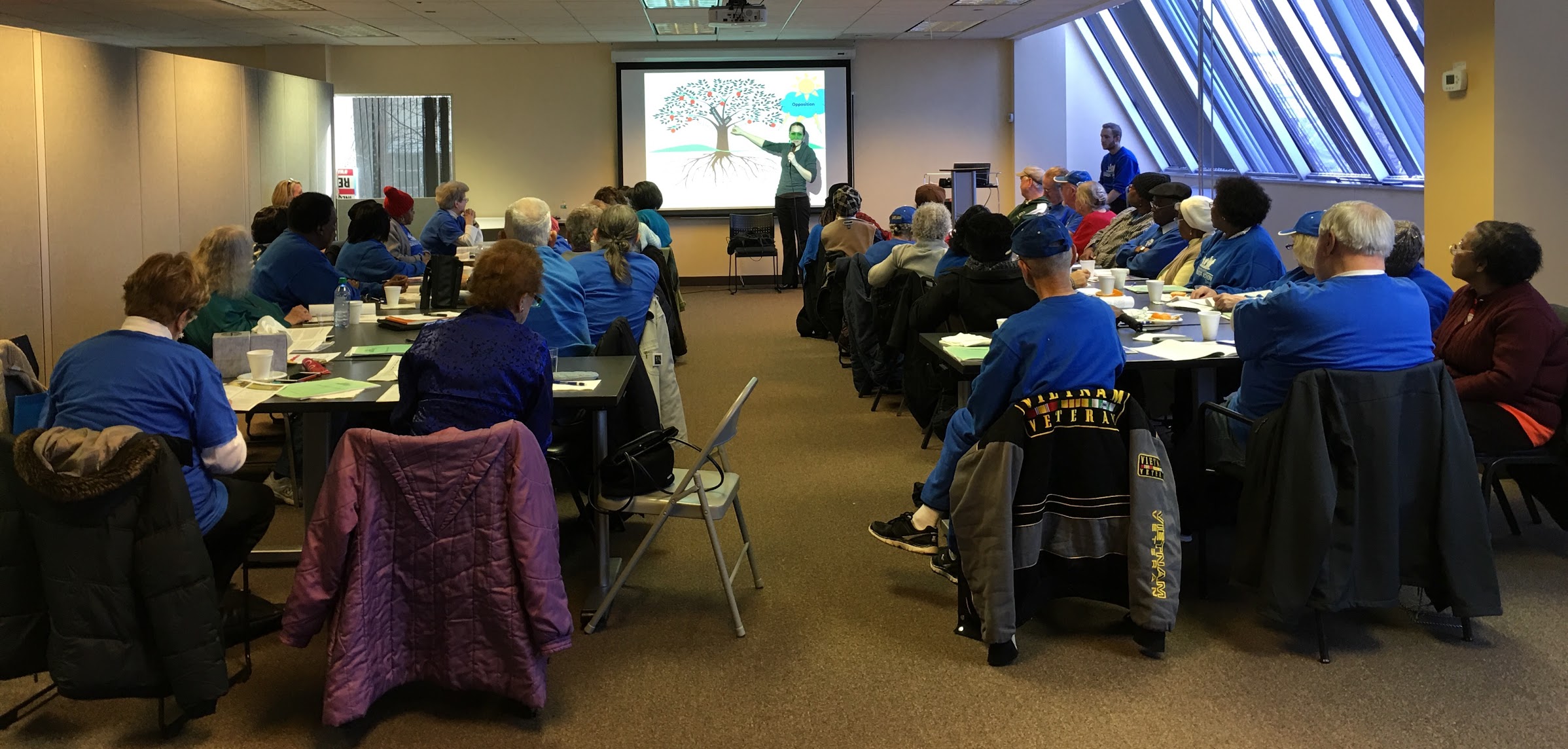 We seek to use our workshop framework as a vessel for popular education, where members, staff, and outside trainers can exchange knowledge and perspectives to generate critical reflection and a plan for action. We learn and train, act, reflect, and act again accordingly! Another byproduct of our leadership development curriculum is that it builds community among seniors as they learn about issues and share stories together.